The Next Big Thing Could be Really Small: An Introduction to Global Micro-Cap Stocks
Global micro-cap stocks have provided greater diversification benefits and a greater long-term value premium than small- and mid- to large-cap stocks. Among the features contributing to these benefits for micro-caps worldwide:
a large, diverse universe with little sell-side research coverage
lower correlations between individual micro-cap stocks as well as other asset classes
a larger empirical value premium than other equity universes
Together, these attributes have created attractive opportunities for active managers. While some institutional investors have made moderate commitments to micro-cap stocks, the allocations have tended to be country or regionally focused. The opportunity set globally is vast and compelling – and a value-investing approach has worked well among micro-caps.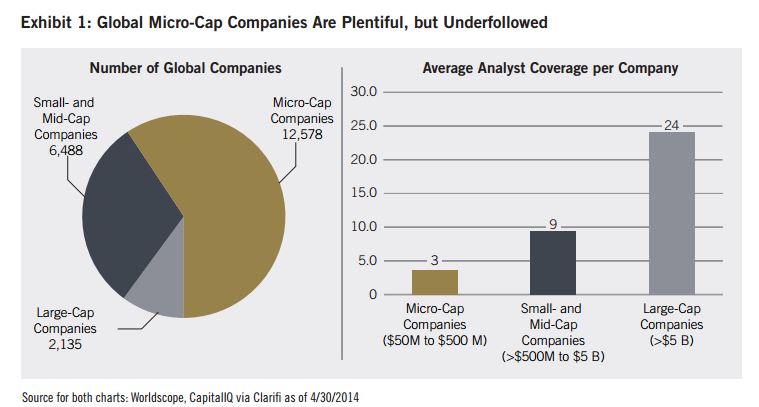 Global micro-caps also have shown additional, exploitable inefficiencies that can be beneficial to active management including; a large and persistent dispersion in valuations, strong return asymmetry and less short-selling inventory relative to small- and mid- to large-caps. Collectively, these traits have created solid opportunities for fundamental, active managers.
To learn more about global micro-cap stocks, read the Brandes Institute's complete report, "The Next Big Thing Could Be Really Small: An Introduction to Global Micro-Cap Stocks."